About KASS

We invite you to enjoy our website and to be inspired and learn how KMG can provide the exceptional services and products required by your company to "be seen" - at the show, in business and at events. KMG is well connected throughout the United States and Europe which allows us to create memorable events that will have your clients talking for years! Our 'big picture' experience and involvement adds exciting dimension to your events. KMG is a member of many national affiliations that ensure we stay abreast of the latest in the meeting planning, tradeshow and promotional products industries.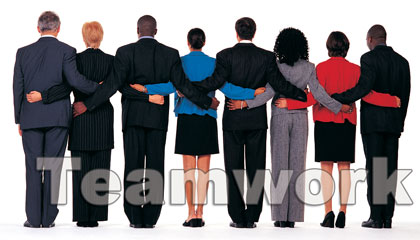 KMG's staff members are committed to providing the most current options and innovative ideas for their clients. For this reason we are members of many of the industries leading associations. In addition to membership associations we attend many of our suppliers hands-on training and seminars to ensure we are offering the most current products. To learn more about the organizations we are involved in click on any of the logos below.
"Kristin's vision for a creative spin on time proven trade show marketing techniques combined with her integrity and passion make her the go-to choice for all of your marketing events. With Kristin's support we created an edible marketing campaign by providing fresh popcorn in branded boxes to all of the visitors who came by our Media Server booth at CEDIA. The trade show was filled with our company branding as visitors walked around with a box of popcorn. She is indeed a pleasure to work with!"
Arash Marzban
February 19, 2010
---
"Kristin has been great in providing marketing and tradeshow services. Her knowledge of tradeshow organization and her turn-key services have helped make our shows successful. She is always on the look-out for new marketing ideas and knows how to work within a given budget."
Service Category: Marketing and Tradeshow coordinator
Year first hired: 2009 (hired more than once)
Top Qualities: Expert, Good Value, High Integrity Emmanuelle Lemaire

---
"I have known Kris for many years and have witnessed her event planning, marketing and organizational skills both for my company and others. Most recently, she did a masterful job planning my 60th birthday party. She has always demonstrated high degree of expertise in all aspects of getting the job done including fixing problems. She is extremely resourceful and has an excellent creative mind coupled with the ability to execute a plan. Kris is extremely enthusiastic about her work which is infectious. I certainly would recommend her for any marketing related work."
June 20, 2009
Top qualities: Great Results, Expert, Creative
Charles Finley
---
"I worked with Kris at an gala that she organized. I have been part of several similar events and was completely and pleasantly overwhelmed by the high level of what she had put together. I completely recommend Kris for her creativity, thoroughness and ability to organize large projects."
June 20, 2009
Brent T., Owner
Green Room was a consultant or contractor to Kristin at Kass Marketing Group, LLC
---
"Kris worked with me at Vercom Software, helping us with our annual trade show in Chicago. We found her advice very professional, ranging from selecting the right booth, designing effective graphics, to how we would draw traffic to the booth and then work in the booth. But she was more than that, much more. Kris helped us through the inevitable budget trade-offs faced during this process, helped us reduce costs by finding a better carpet provider and other more effective alternatives to buying from the show company. She also really understands what goes on before, during and after a trade show. She knows how to get the show management company and exhibition hall workers to cooperate. She helped us put procedures in place to get not only more but higher quality prospects. She knows and anticipates the little things that can go wrong and negatively impact our show results. Murphy's Law is always lurking in the wings; Kris either helped us avoid these small but important "little things" or helped us through them when they occurred. Her attention to detail is excellent. She also has excellent contacts for producing the graphics and any collateral marketing materials needed for the show or for show publicity. Although I usually did some of the time-consuming direct coordination with the show management firm, I could clearly see that if you wanted her to handle everything and outsource the show to her, she would do a fine job." May 1, 2007
John Knowlton
Primac/Vercom Software

---
"Kristin and all the team at KMG are energetic, creative trade show marketing coordinators. I've seen them pull together a booth for a major trade show with a few weeks' notice--and the booth was wildly successful! I constantly use their ideas as a source of inspiration for my own clients and my own trade show marketing. No matter what your budget, if you have a chance to use KMG, you should snap them up."

Heidi Miller
Trade Show Spokesperson/Podcast Consultant , Heidi Miller Presentations

---
"Everyone at KMG has a wonderful personality ready to help you with your tradeshow needs of all kinds. If it can happen to you, she's probably already dealt with it before and you could benefit from her experience. Whatever aspect of a tradeshow you need help with from design, to travel logistics, to exhibit day, to proper follow-up, she can do it or works with folks who can. Give her a call."
Phillip Crum
---
"Kris helps companies significantly improve their business show results. She combines creativity with flawless execution to insure success. She's a valued business partner. Great Results , High Integrity , Creative"
Larry Austin
---
"KMG has handled several of our offsite corporate events for clients over the past few years. They always have a fresh and fun idea to keep the party rolling and our clients entertained. We know we can always depend on them – especially when time is short!"
Bobby McDonald
PAC

---
"I recruited Kris and her crew to organize and direct my wedding. To my delight, she allowed me to remain worry-free on my "big day". In retrospect, I can see why it is essential to have a professional help with an event of any size. Kass Marketing Group did a fantastic job!"
Amy

---
"I hired KASS for my husband's surprise 40th birthday party. With 5 month old twins, planning a party and managing all the details just wasn't in the cards! They designed and sent out the invitations developed a theme, provided the catering, managed all the subcontractors, décor and the poker tables and dealers to boot! We even had personalized poker chips. There was someone onsite before, during and after the party. I was able to actually "attend" the party and enjoy spending time with our guests, while they attended to all the details. It was wonderful and it couldn't have been easier!"
Suzanne
---
"KMG goes beyond what is expected of them in every situation. Their fresh ideas and "can do" attitude are evident in their results. No matter how large or small the client, KMG always has the attention to detail necessary to ensure customer satisfaction and this earns them repeat business again and again." June 26, 2008
Kym Womack
Director, Grant & Associates

---
"If your company wants a creative project designed to delight clients and customers, Kris Thatcher and her team at KMG are the GO TO marketing professionals of choice. They are dedicated to & succeed at enhancing customer brand image. Tenacious in their approach to business, KMG designs the perfect marketing solutions to satisfy client objectives." June 1, 2007
Vicki Naranjo
Master Broker/ BDO , Vertex Financial

---
"Kris' philosophy of first class customer service comes through with every project she works on. From follow through to communication, she exemplifies a true professional. I have no hesitation in recommending her services to anyone."
Tsai Lillian
President, TsaiComm


---
"Kristin is an energetic and capable marketer."
James Buchal
Owner , Murphy & Buchal LLP
---
"KASS Marketing Group has done an outstanding job helping us with all of our tradeshow needs. The quality of the products has been superior to any that I have purchased with other companies in the past and the customer service with KASS has been exceptional. Everyone on the team at KASS is a pleasure to work with and goes beyond the call of duty to ensure complete customer satisfaction."
Lee Ann Gamble
Vice President
The Luxury Living Group